Media Release – Director of Schools, Stanley Bean 6/29/20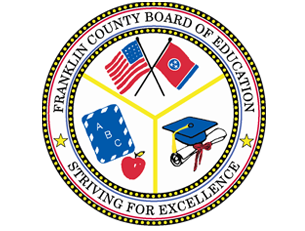 ---
Media Release – Director of Schools, Stanley Bean 6/29/20
Our Goal is to provide a safe - learning environment for ALL children.
Franklin County plans to return to school on the most recent calendar for 2020-2021. This will bring Teachers back on August 3rd and Students back on the abbreviated day of August 5th and full day on the 7th.
These are the first guidelines to be released
Students and staff will have daily temperature checks each morning. A child with temperatures of 100.4 or more will be required to go home. PLEASE do not send your child to school with a temperature.
Hand sanitizers and disinfectant wipes will be used throughout the day.
Social Distancing will be strongly encouraged and enforced when needed. This includes the classroom, cafeteria, hallway and outside.
There will be options for their child returning to school if they have health issues. State requirements will be much more strenuous than they were in the spring
Transportation. We will provide bus for all students; however, it is strongly recommended that parents bring their children to school if at all possible.
Mask: As of now mask will not be required on a daily basis, however it will be encouraged for both teachers and students. Some schools will have policies on this as well. Mask for students will be provided by parents, if they choose to use them.
Cafeteria will be open for all students as we are during the regular school year.
"This has been very trying and stressful for many people. I appreciate the work of my administrators, administrative assistants, and supervisors over the past several months to come up with the best plan for our school system. I appreciate all the calls and emails of support and offering to help from parents and community people."
"There will be several detailed information releases over the next few weeks as we prepare for the return."
"Parents, your support and Cooperation will be of the utmost importance during the next few months."